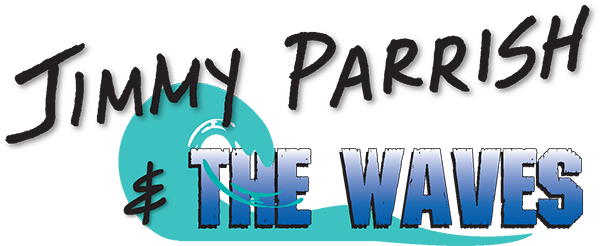 2013 TRMA Nominees – Band of the Year
2012 TRMA Nominees – Band of the Year
2011 TRMA Nominees – Band of the Year, Album of the Year, Musician of the Year
2010 TRMA Horizon Award Winner
---
Jimmy Parrish & The Waves!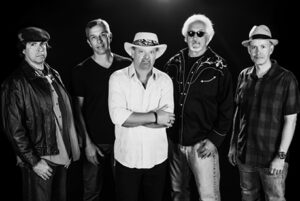 This is one of the most talented lineups we've had since first hitting the stage as The Ocean Waves Band at the old Seawalk Pavilion in Jacksonville Beach back in 2000.
In the beginning, we mostly stayed close to home and performed around the Northeast Florida area. It wasn't until 2006 when we first started hitting the road. Matter of fact, our first visit to Meeting of the Minds wasn't until 2009 where we performed on the main stage at the Casa Marina.
Since the early days of performing at events like Fin Fest in Columbia, SC and Parrot Stock in Myrtle Beach, the popularity of our music has grown immensely. This is due of course to performing more out of town, along with exposing the Trop Rock nation to three albums of authentic original island music, Let's Go Fishin' (2007), Act of Piracy (2010), and I Need a New Island (2016). Songs like Where's the Tequila, Put a Little Hot Sauce On It, and I Need a New Island are in the regular rotation of most all Trop Rock Internet stations.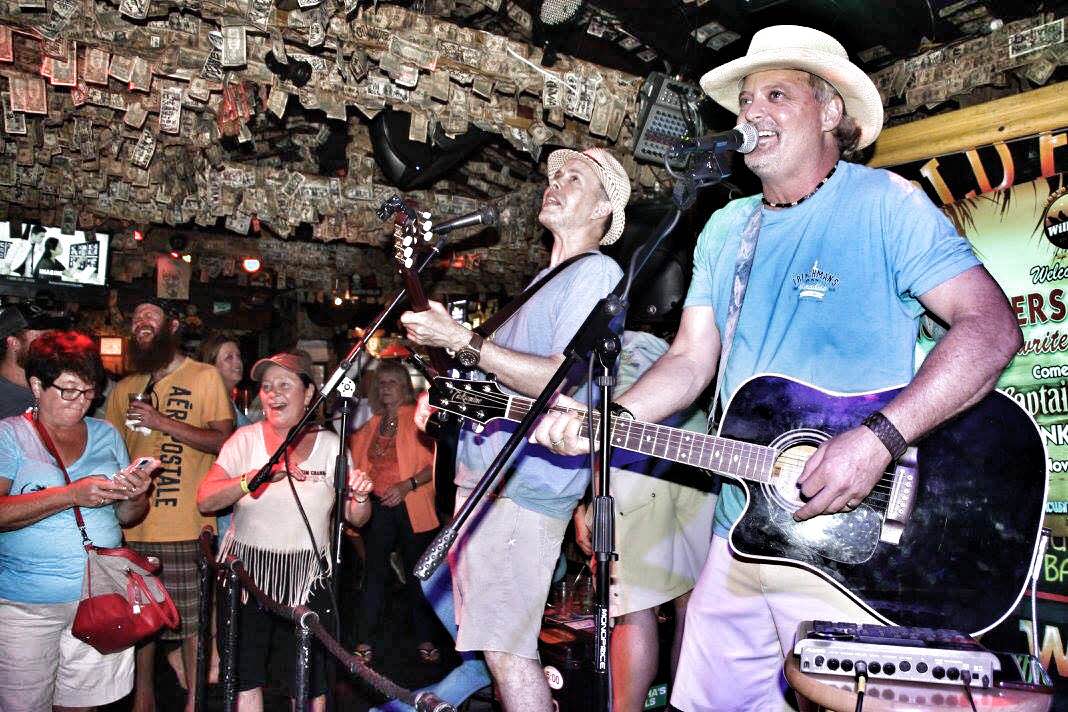 Today Jimmy Parrish & The Waves is considered one of the most requested headline acts in the country for major Parrot Head functions. Feel free to browse our Parrot Head Events page for a good look at some of the awesome events we've performed at over the years. And while you're there, be sure to take notice of just how many of these events we're asked back to year after year!
Depending on the group size and respective budget, there are several options to choose from when making your lineup choice. It starts with the acoustic Solo act. From there, it's all Jimmy Parrish & The Waves. The acoustic Trio's perfect for deck bars or poolside, the 4-piece Band includes drums for a livelier, more rockin' show, and finally the mighty 5-pc. headline Band.
For a more detailed description, feel free to check out the Corporate Events page.
---
Meet the Band
Over the last year , we've been fortunate to put together an incredibly talented lineup of musicians to carry the Island Mojo torch. Below is a brief Bio on each of our band members.
 Eric Mason
Eric is a graduate of the Jamaica School of Music and the University of North Florida Jazz program. He's performed with numerous artists including Toots and the Maytals, Ziggy Marley, The Drifters, Rita Moreno, Clark Terry, James Moody, Bunky Green, The Dukes of Dixieland, and many others. He's also recorded on over 35 CD projects of all genres of music and played at countless reggae and jazz festivals in his 30 year career
---
Pete Winders
A native of Tampa, Pete settled in Jacksonville in 1989, studied music at the University of North Florida, and began playing with a number of North Florida rock and Caribbean acts. He spent four years touring with surf rocker Donavon Frankenreiter, playing on stages across the U.S., as well as Brazil, Europe, Japan, and Australia. Highlights of the tours included sharing the stage with John Oates, appearing on Jimmy Kimmel Live, and opening for Dave Matthews Band.
---
Keren Lee
Keren's been playing bass for thirty-five years in genres ranging from industrial metal to trop rock. Other work includes playing in the pit for musical theatre productions in Pittsburgh, PA and New York City. Previous shows include Pippin,High School Musical 2, and Jesus Christ Superstar, among others. He has toured as a solo bassist, provided studio tracks for a number of band and artists' projects from metal to country, and recently completed a four year tenure as the main sanctuary bassist at Christ Church at Grove Farm in Sewickley, PA. He studied electric bass under CLO first chair bassist Jeff Mangone of Duquesne University, Pgh., PA and Dave Pellow, professor of Jazz Studies at Carnegie-Mellon University. Influences include Ritchie Blackmore, Sharon Isbin, and Eminem.
---
Gary Goldsmith
Gary Goldsmith recorded all the pedal steel parts on our Act of Piracy album, but didn't start playing out with us live until recently. After working on the road and in recording studios in the fertile San Francisco country rock music scene, Gary returned to his native Florida in 1985 to take the pedal steel chair in the new Cheyenne Saloon house band at Rosie O'Grady's in Orlando, working with acts like Ray Price, Marty Robbins, and other Nashville touring acts. Gary's also a founding member of the popular St. Augustine trio, Big Pineapple.